Auxiliary Arm Restoration - Forearm Sling and Braces
In our daily life, arm fracture injuries often occur, why? The reason may be that a large number of continuous use of arms, exercise, long-term work, accidents, etc. In daily life make the elbow joint particularly vulnerable to injury and disease. In addition, when people are about to be hurt, the first reaction is often to resist by hand, which increases the probability of arm injury. Immediate measures should be taken immediately after injury.
How does the application fix the arm? This requires the help of our arm sling support products from Shiheng Medical instruments. Anping Shiheng Medical instruments Co., Ltd. is a manufacturer specializing in the production of rehabilitation medical equipment. Committed to the development, production and sale of orthoses, splints and rehabilitation products. It is our philosophy to be a grateful person and to act with responsibility. Here are a few related products that are fixed by the arm.
1. Adjustable arm fixed sling.
2. Arm sling. It is divided into black and white and blue, mesh cloth and composite cloth.
3. Adjustable elbow joint support brace.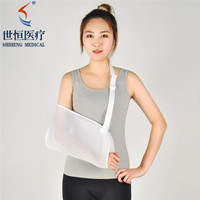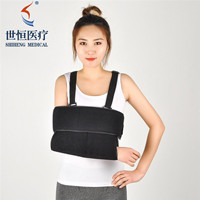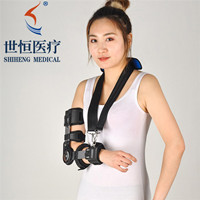 The first three types of arm slings are simple in structure and have no metal design, which is suitable for general fracture damage. In summer, it is recommended to use a mesh cloth to breathe cool.The fourth is more complex and functional than the first three types of forearm slings. It is suitable for the arm damage and the early removal of the plaster, and the arm function is used for reconstruction. The chuck design can adjust the angle range of the hand movement, and the arm is highly restrained and has a great effect.
However, which product is suitable, it is also necessary to choose according to the actual situation of the patient.I hope that my introduction and my company's products can help those in need.Here, on behalf of all employees of our company, we wish the patients who were unfortunately injured in the arm to recover soon.
Please contact us if you have product requirements.
WeChat: 18632896398
Skype:cherry@shiheng medical.com
Linkedin: 18632896398