Small objects, big function--- finger splint series
What is the smallest bird in the world? Many people know that is hummingbird. So who knows which series of external fixed splints of Anping Shiheng medical instruments are smaller? Few people know, let me reveal the answer, the answer is the finger Splint series.
What is the finger splint? In general, it is a small splint for fixing fingers when a finger is damaged or fracture.
Shiheng Medical has four main types of finger splint series.
The first type: aluminum alloy finger splint. Divided into single, double, four and frog. The inner lining is a blue sponge, close to the skin, soft and comfortable; the outer layer is made of aluminum alloy, which can be bent freely and can be adjusted freely.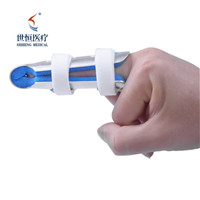 The second type: plastic finger splint. The model of the finger is designed to have a venting hole on the outer surface.

The third type: finger joint pressing device. Made of metal, it can be adjusted freely, but it is not easy to bend. It is better to straighten your fingers.
The fourth type: finger joint motion device .It is mainly used for the recovery of finger function, exercise the flexibility of fingers.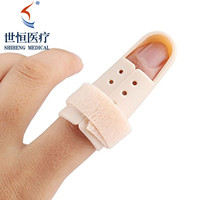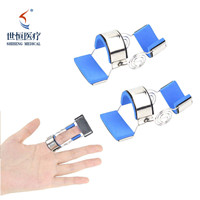 "Finger splint" quote: Don't underestimate me, although I am small, the function is great.