Protect cervical spine, multi-function lifting neck brace
As we all know, the spine is the central axis of the human body. The first and most important role is to support weight. The second important role is the sport function. The spine in each part of the neck, chest and waist performs their duties and each plays an important role. In order to protect these parts, we need to use some protective equipment. Anping Shiheng Medical has these related protective equipment.
But today I introduce products that protect the cervical spine. There are many kinds of such products. Philadelphia neck brace, emergency neck brace, sponge neck brace, plastic neck brace, etc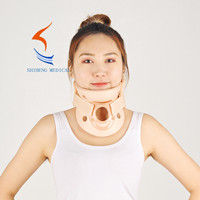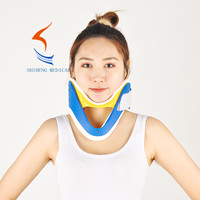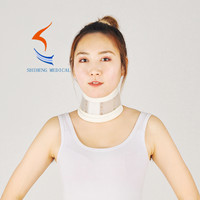 The main introduction is a new generation of multi-functional lifting neck brace.This neck brace product is suitable for traction of patients with various cervical spondylosis, and can be used as a health care product to protect the cervical vertebrae. It has three colors,pink,yellow,white. Free size. Material: silicone, nanomaterials, non-toxic and non-irritating.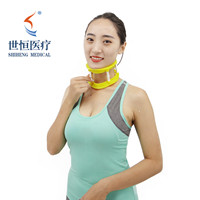 Usage method:
Open the leather buckle.

Place the neck brace on the neck and attach the leather buckle.

Rotate the white knob to adjust the height according to your situation.

The spine is very important. We must exercise regularly and protect it.